You and Your business are appreciated!!

REFERRAL PROGRAM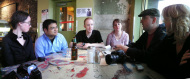 Referring friends means trust
Friends like you are the foundation of our success and we want
you to know we appreciate your confidence in referring your friends and family to us. Thank you!


Referrals are important to us and we welcome the opportunity to discuss their insurance needs with them. We encourage you to continue referring your friends, family, co-workers, church family or anyone you feel that we could be of service to their insurance questions or needs.

We appreciate our clients and we do our best to give the service that they deserve. We work hard to get the coverage that best suits our clients' needs and budget. We take pride in the honesty and integrity that our agency upholds and want to be that agent for them and you.

We have a referral program to reward everyone that sends a customer to us for insurance whether or not we write the business. With your first referral, we will send you a small gift of appreciation with a letter.
After the first letter, you will be sent a card each time a person tells us that you have referred them to us for insurance. That person must give us your name as the referring person for us to keep record. When you have sent ten referrals to us, the agency will then donate $25 to the current local charitable organization listed.

---
AGENCY'S CHARITABLE DONATION PROJECT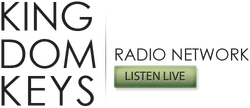 Kingdom Keys Radio Network is supported by listeners, churches, and Christian owned businesses. Top O' Texas Educational Broadcasting Foundation (d.b.a. Kingdom Keys Network) is a 501 (c) (3) tax-exempt organization.
The Kingdom Keys Network exists to cooperate with the Holy Spirit in proclaiming the Word of God, in providing an avenue for other ministries that are helping people, and in assisting listeners in the renewing of the mind to be Word-minded and to have a Biblical worldview. Our mission is to bring principles for kingdom living to our listeners.
KINGDOM KEYS NETWORK desires to equip, educate, and edify through our programming of teaching, preaching, music, news, talk, and commentaries and for those who do not know the Lord, to be saved, and for sick people to be healed.
Ricky & Diana Pfeil have been ministers of the gospel for more than 35 years. Even as a young boy, God placed the vision of radio in Ricky's heart. Part of his vision came to pass when at the age of 18, he went on a Christian radio station as a DJ and immediately new he desired radio ministry.
He went on to pastor a church for 19 years and during that time, God brought about many miracles to enable his first radio station (KPDR) in Wheeler, Texas to go on the air in August 31, 1986. It would be the beginning of a long and wonderful journey.
Not too long after, more translators were added, and then KJRT in Amarillo went on the air in March of 1994. With that up and running, Ricky Pfeil and his family felt they needed to make Amarillo, Texas their home base and in the fall of 1995, they relocated permanently.
God continued to bless this ministry and in 1998, KASV in Borger went on the air. Today, all the Kingdom Keys programming is mostly simulcast on these three stations and ten translators.
In addition to Kingdom Keys Radio Network, the Pfeils also pastor Kingdom Keys Church in Amarillo which they began in 2007 and are enjoying being pastors to some wonderful people.
CASH AGENCY is honored to support this organization and to be associated with the outstanding staff they have.
For more information about the KINGDOM KEYS NETWORK contact the local office at 806 359-8855 or on the web at
http://kingdomkeysradio.org
.
---
ONLINE PAYMENT OF PREMIUM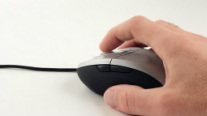 Pay online with a click of your mouse
Insurance companies are now offering online payment features. Whether you are at work or home, you can now pay your premium online day or night.
These are some of the company websites that offer the online customer features.

GERMANIA INSURANCE http://www.germaniainsurance.com
DAIRYLAND INSURANCE http://www.dairylandinsurance.com
PROGRESSIVE INSURANCE http://www.progressive.com
FOREMOST INSURANCE http://www.foremost.com
Depending on the company, you have the possibility of managing your policy online. You can make changes to address, vehicles, drivers, or to check status of a claim.
No computer?? Not computer saavy?? No problem, we can take debit or credit payments over the
phone. Just call 806 355-9526
If you prefer, a bank draft program is also available with most companies to withdraw automatically from your checking or savings account.
---
THANKS TO THOSE WHO HAVE REFERRED US
This special section is set aside to show our appreciation to those who trust us enough to encourage others to inquire of our services. THANK YOU! THANK YOU! THANK YOU! THANK YOU! THANK YOU! THANK YOU!

JOE ALARCON * JOY ALEXANDER/ROBERT BYERS * BRANDON & JULIE BUCKLES * CAROL BURNETT/LARRY BROWN REALTORS * LOUIE CONTRERAS/ LENDING STREEET * KAREN CORBIN/KELLER WILLIAMS REALTOR * SHANE CRAFTON * TONY & REGINA CRONE * KAREN CROSS * MARI DANIEL * LORI DARDEN * ANDREW DAVIS * JERRY DAVIS/KELLER WILLIAMS REALTOR * OSCAR & MARIA DELEON * THOMAS & ALICE DUNCAN * TAMMIE EAKLES/ CITIMORTGAGE * DONALD & JERI EDER * ROY & WANDA FINLEY * BUNNY FUENTES * DANIEL & PATRICIA GARCIA * MARK GILLASPY/LENDING STREET * BRENDA GOLIGOWSKI/AMARILLO NATIONAL * ANN GONZALEZ * CHRIS HALEY/CHRISTY REALTORS * JIM HAMEL * DEANNA HARLEY/CHRISTY REALTORS * LISA HARRIS/KELLER WILLIAM REALTOR * BILLIE HORNING * CAROL & LINDA HUDDLESTON * CAROLYN HUFF * KENT ROGERS BULDERS LTD * AUDREY KING/CENTURY 21 A-1 REALTORS * KEVIN & NICHOLE KRALLMAN * GRANT & CAROL LAMB * MICHAEL & MITZI LEONARD * ADELAIDO & BEATRICE MAREZ * FARAMARZ MOHAMMADI * JAMES & KIMBERLY MULLANE * COREY & NEREYDA NORMAN * JAMES NOVAK * DAVID PARKER * TODD & BILLIE PEDEN * MARK PETTY/KELLEY ROOFING * THAO PHAM * CHARLIE PILONERO/KELLER WILLIAMS REALTY * CASEY & CARLI PODZEMNY * ANGEL RAMIREZ * ANTHONY RAY * MARGIE READY * MARLA RENEAU * BRANDON & DANIELLE RILEY * JOE & LINDA SANFORD * JASON & JULIE SCOTT * JEREMY & MELANIE SCOTT * ROBERT & CAROLYN SIMMONS * HERSHELL & FRAN TERRY * DANIEL TORRES * JENNIFER TURNER/CHICAGO TITLE * BOBBY VELASQUEZ * LANCE & LORI VINSON * MARGIE VITALE * JARETT WARREN * RACHEL WEST * CARL WILCOX * GARY WILCOX * ROGER WILSON * REX & MICHELLE WILT * CHRIS & DENISE YOUNG *

Will your name be listed here in the next update???

Thanks again,

Cindy Scott Agent to be Hired Jason Scott

We appreciate your business and YOU !!!

Life Style Changes
Things change everyday. It is important to consider if these changes that occur would influence your insurance coverage. Whether it be an addition to the house, building a barn, buying a new car, having a baby, getting a new dog, buying an expensive piece of jewelry, a child getting a driver's license, getting a horse, changing finance companies, parking the new tractor in the garage or moving some personal belongings to another location. No matter how small the changes, it can affect the coverage on your home, auto, life or personal liability insurance.
COMMUNICATION IS THE KEY. Keep us informed of those changes so we can be sure you have the right coverage when that unexpected loss happens.
Help us to serve you better. As the old saying goes: "We only know what we are told."
Cash Agency will always appreciate our clients and the trust they put in us!!
Call us..... 806 355-9526