BONDS / LEGAL EXPENSE PLANS
We write various bonds including: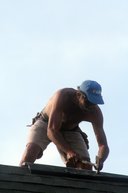 COMMERCIAL BONDS - court, probate, insurance program, bank depository,
public official, license & permit, wokers' compensation self-insurer, reclamation, fiduciary, bankruptcy trustee, notary.
---
FIDELITY BONDS - dishonesty, pension trust (ERISA), janitorial services, blanket & schedule.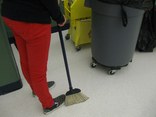 CONTRACT & PERFORMANCE BONDS -bids, subdivision, maintenance, advance payment, performance & payment, supply.
These are written with:
CNA Surety/ Western Surety

****************************************************************
LEGAL EXPENSE PLANS -
You can afford to protect your rights with a pre-paid legal membership. You will have at your disposal toll-free consultaions, letters and phone calls on your behalf, lawsuit representation, will preparation, contract and document review, moving traffic violations representation even for teenage drivers, and IRS audit services.
This legal service membership is offered through:

LegalShield - Total access. Total freedom.

**************************************************************************************
IDENTITY THEFT STILL AN ISSUE -
Your identity can be stolen without your knowing about it until it's too late. To keep ahead of the thieves, you can personally monitor your credit report activity.
Texas law requires each of the nationwide consumer reporting agencies to provide you with a free copy of your credit report once every 12 months at your request.
The three reporting companies (Equifax, Experian, and Trans Union) have set up one central Website, a toll-free telephone number, and mailing address to order your free annual report.
Website:
www.annualcreditreport.com
or Phone: 1 877 322-8228 or Mail: form must be downloaded from
www.ftc.gov/credit
.
LEGALSHIELD offers identity THEFT SHIELD for as low as $9.95 a month that regularly monitors credit reports for you, notifies you if new accounts or inquiries have been opened, if a change of address has been requested, and helps to reduce time and expense of restoration.
GERMANIA INSURANCE has IDENTITY THEFT RECOVERY that can be added to your dwelling or renter's insurance policy for $10.00 per year that allows up to $25,000 for reimbursement of expenses incurred to restore your identity that was stolen.
WE AT THE CASH AGENCY ARE CONCERNED WITH IDENTITY THEFT AND, THEREFORE, GUARD ALL YOUR POLICY AND CONFIDENTIAL INFORMATION.

WE DILIGENTLY SHRED OLD FILES AND DOCUMENTS !!


GIVE US A CALL FOR MORE INFORMATION. 806 355-9526
---